Fine art children's photography at our Bath photography studio
Children's studio photography in Bath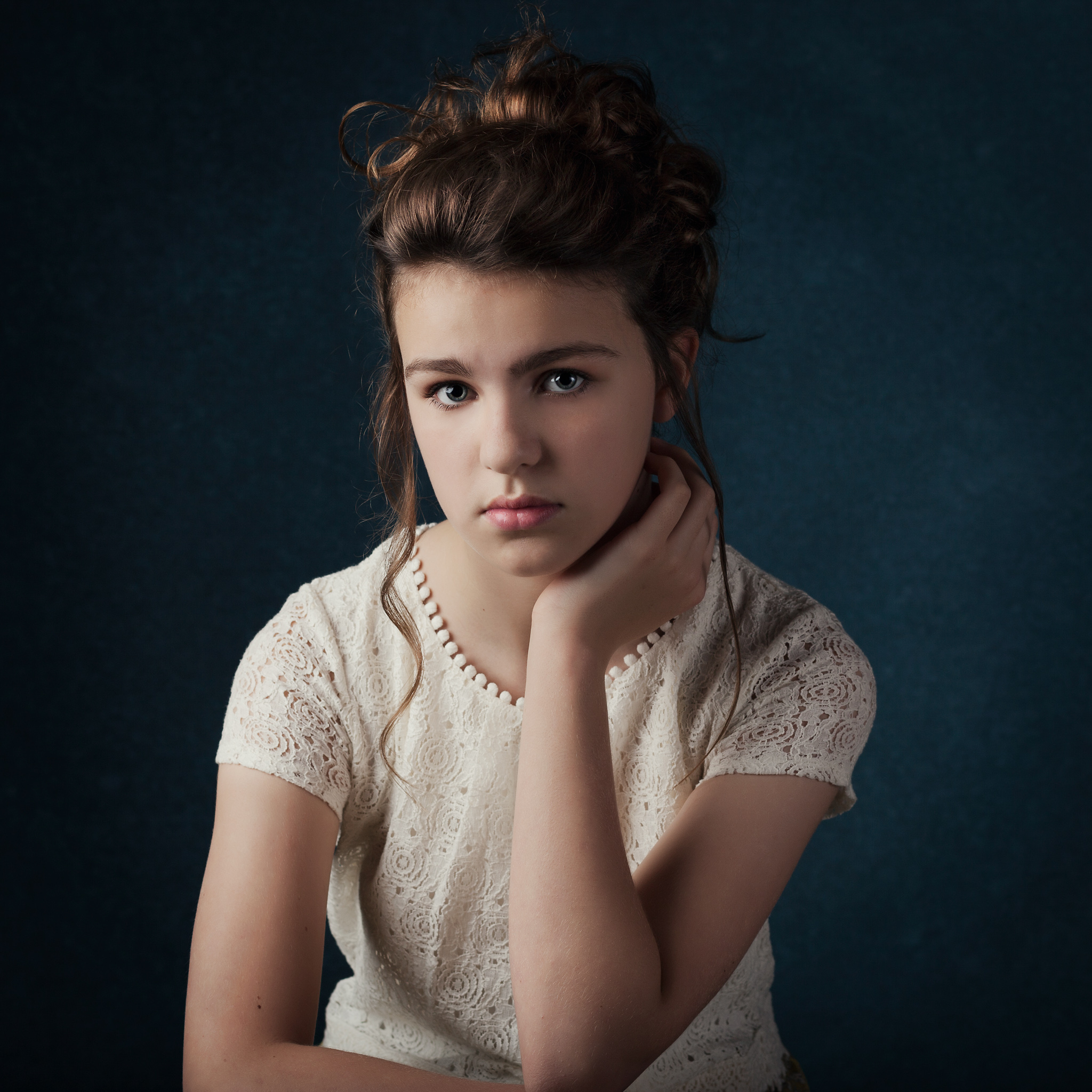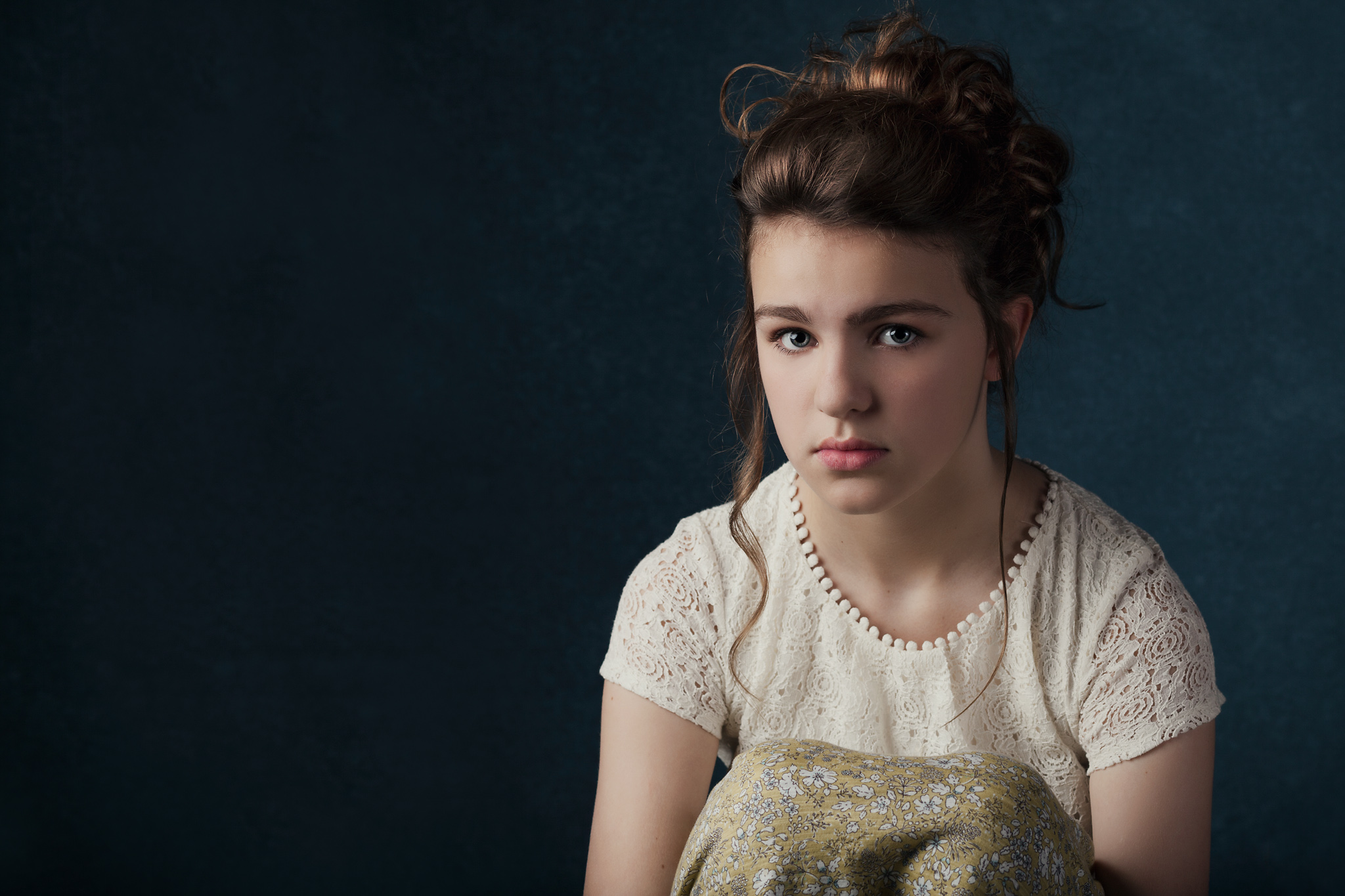 How will my child be photographed?
Children's fine art portraiture is one of our absolute favourite aspects of photography: it's serious, time-honoured and does not go out of fashion. The sessions are carefully though-out and we work through them slowly and carefully to make sure that the work we're putting out is first rate in every way.
Fine art photography is so-called because it shares many of its characteristics with painted portraiture. It has a traditional look without being consciously old-fashioned or backward looking, has a formal characteristic, and is designed to be hung on walls rather than living on your phone!
Photographing my child in the studio
The look of these images can only be achieved in the studio, and this was shot at our beautiful studio just outside Bath. The images are lit very simply, using one large octabox light and a large reflector to fill in the shadows. The light is 'feathered', which means that it was shone across Iona rather than directly at her: the idea of this is to imitate window light, which is usually an indirect light source.
Iona is a very talented 12-year-old and was a fabulous person to photograph. For this session her hair was styled professionally by Sam Dare, an expert in bridal and 'hair up' styles.