Striking publicity photography for a classical singer | Singer headshot photographer in Bath
Fresh headshots and editorial photography for one of the UK's brightest classical stars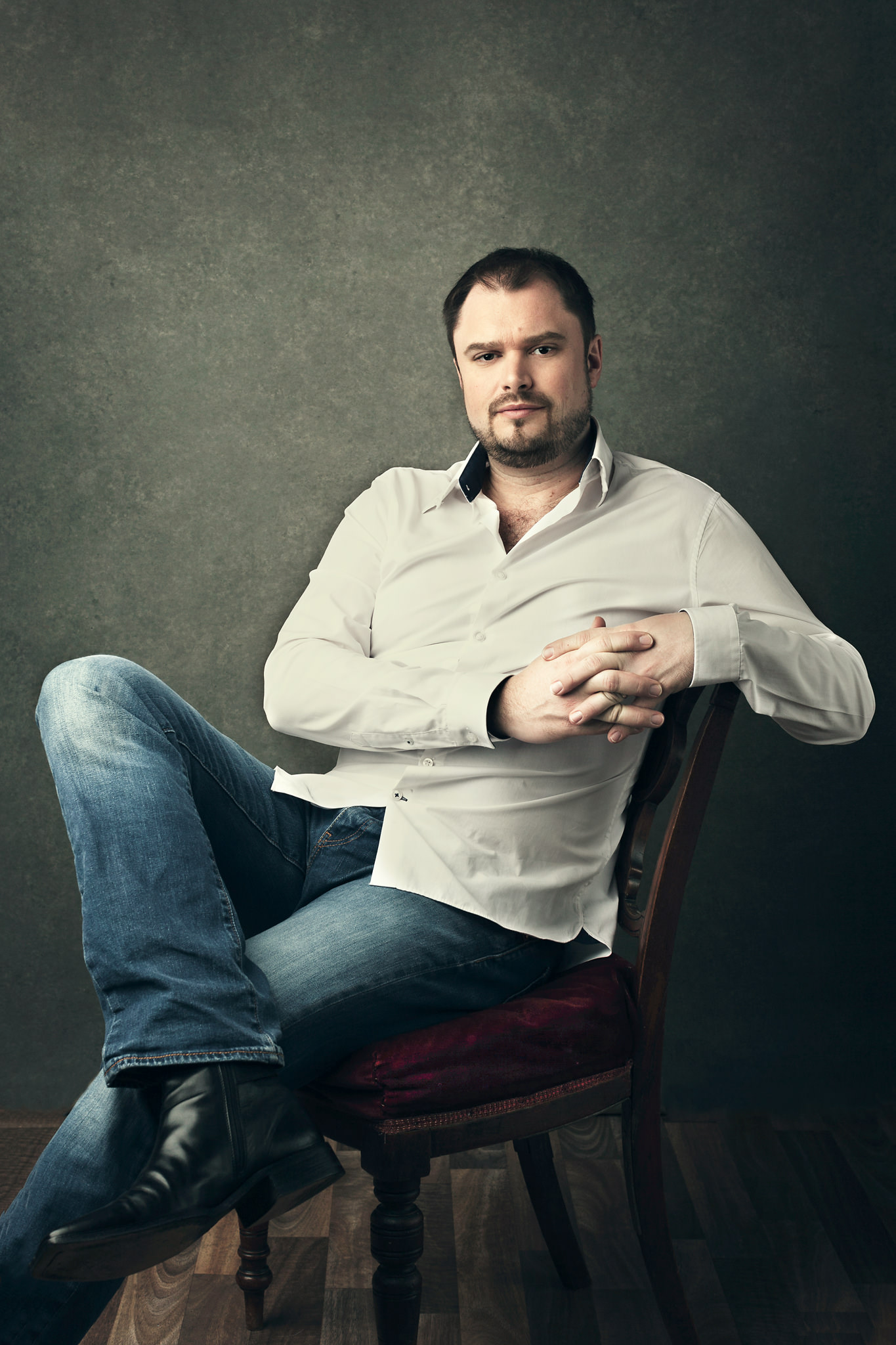 In the studio with a larger-than-life artist
We had a great time working recently with tenor Alexander Edwards, who is best known for his roles in the big 19th-century Italian operas. He regularly works as a soloist with Royal Opera, English National Opera, Welsh National Opera, the Royal Philharmonic orchestra and BBC Symphony Orchestra, to name a few. Alex's singing (and personality) is infused with a boundless energy, and his performances deliver great pathos and emotion.
Alex contacted us looking to freshen up his headshots: when we first spoke it turned out that we live literally yards from each other. Small world!
Working together in the studio, we produced not only headshots to use in opera house programmes and published biographies, but also some striking editorial photographs in our signature fine art style. The two styles have completely different lighting set ups and give some different facets to Alex's character. The session lasted a couple of hours and the focus was to work through scenarios which yielded striking yet natural photographs.
Performers work incredibly hard to get to the top of their professions and stay there. We help them look great and present a strong impression in their imagery.
You can follow Alex's work by checking out his website here.